Why Choose This Practice
The clinic provides a comfortable and relaxing environment.
Physiotherapists are highly skilled clinicians and their professional title is protected under law to protect the public. An undergraduate Physiotherapist  will have studied for 3-4 years before starting work and most Physiotherapists in the UK spend several years gaining experience in a wide variety of clinical specialties.
At your first appointment time is taken to understand your problem and a comprehensive examination is undertaken to identify the root cause. All of this information will be formally documented.
We design an individual treatment programme to address the problem and to help deal with any long term consequences
We will answer your questions and help you understand the cause of your problem and how you can reduce the risk of it happening again.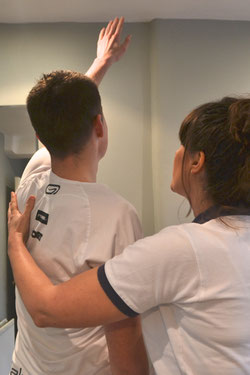 Part of the role of Physiotherapy is to help you treat yourself teaching methods of self management in the form of exercises and lifestyle changes to maximise recovery.
The practice has excellent links with local medical professionals. This is particularly helpful when you require referral for further investigations or for specialist opinion.
We only work within our scope of practice in line with our professional code of conduct. If Physiotherapy is unable to help, our close links with other health care professionals will open up a range of options. Any onward referral will be made with your agreement, otherwise you maybe referred back to your GP.